Hello beautiful people! How is everyone doing?
After seeing all the pictures of celebs last week, I particularly loved Gabrielle Union's hair and makeup (woman crush). I decided recreate it today and its pretty simple and easy. The focus is the lips, which is a burgundy color. My lipstick is Mac-Diva. I used a dark lipliner as a base to make the color darker. Adding eyelashes would be great too but i didn't.
Inspiration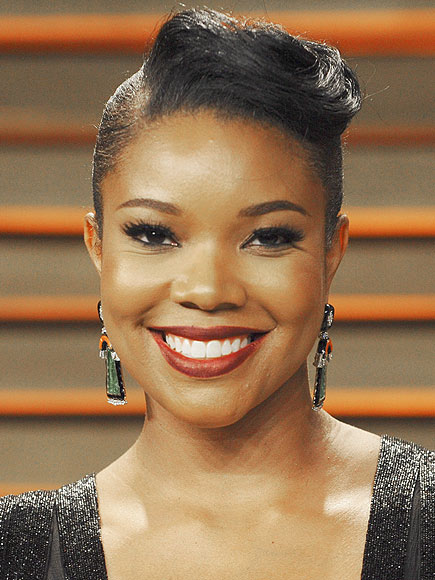 I liked her updo!
I did two strand twists with rollers the night before
I have also decided to leave my hair out for a while, depending on how things go this week. School is making me neglect and hair and its telling on my edges because it's beginning to thin (as you can see) which is probably because my hair has always been in braids since school started.